Aberdeen City on the NE250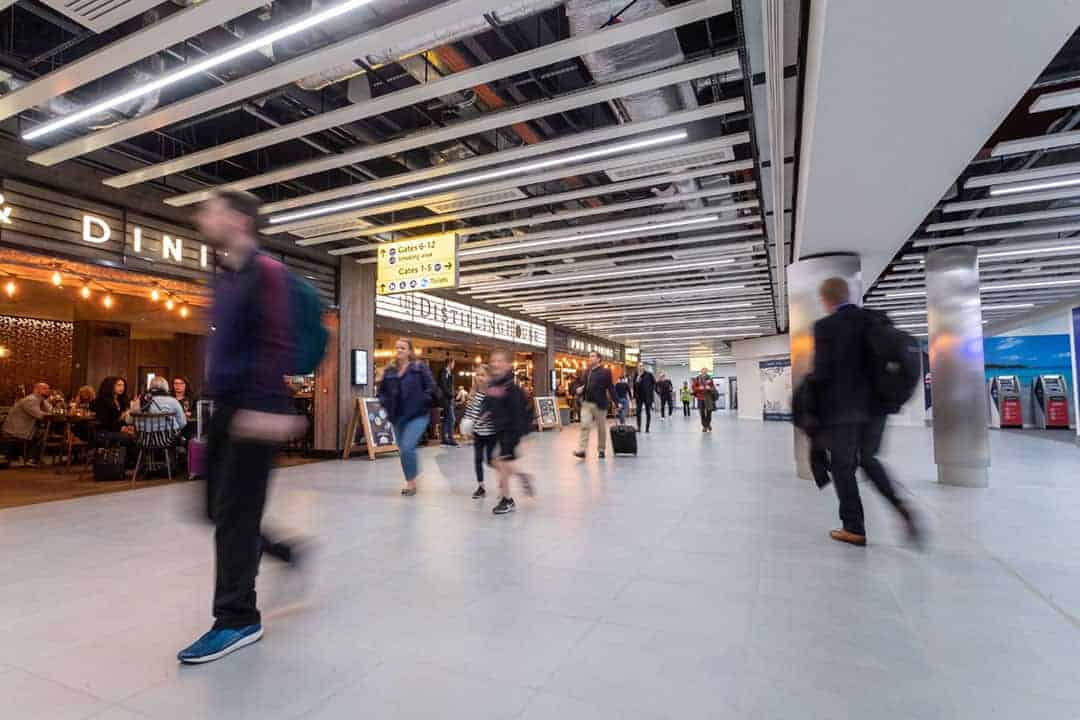 Fly into Aberdeen and start your NE250 experience right in the city. There is plenty of activities to entertain you while in Aberdeen and we can give you an insight on this blog. At the moment times are challenging but we strongly believe that planning the future and your future adventures will give you a positive frame of mind.
If you need transport and arrive in style then look no further this can be provided from a number of companies.
Aberdeen 4×4 Hire
In Aberdeen, Aberdeen 4×4 Hire are a long-established local business with branches in Aberdeen & Inverness. They have been providing high quality 4×4 self-drive hire with a personal, friendly service for over 30 years. We make hiring a 4×4 a great experience – and you will be doing the NE250 in style! Proud to serve all of Scotland and Northern England and can deliver/collect your 4×4 from any location you choose, whether it be a residential address, hotel, train station or airport; just let then know your requirements and we will take care of them.
https://www.northeast250.com/listing-item/aberdeen-4×4-self-drive/
Aberdeen has a lot of wonderful places for you to stay when you need to rest up after driving and with so much luxury it's hard to choose.
Byde Guesthouse
Byde Guesthouse have views of the countryside but on the doorstep of so much, it is the perfect place to get your rest!
Located in a remarkably peaceful rural location but minutes from the many amenity's and businesses of Westhill, Aberdeen City and surrounding countryside. An ideal location for business and leisure travellers alike.
​With beautiful guest rooms professionally designed to meet the high standards expected from today's travellers, you can be assured of a pleasant and comfortable stay. All rooms feature en-suite facilities, rainfall showers, underfloor heating, smart TV's, free WiFi and tea/coffee making facilities.
​Dining area available for use during your visit with your hosts available 24/7 should you require assistance or advice on the area.
With so many accommodation option just click the link below;
https://www.northeast250.com/category-without-map/?keywords=&location=Aberdeen&type=
The cuisine on the NE250 is something you will always remember and in Aberdeen City there is so much choice, If you want to escape the city and head to the harbour then The Silver Darling is the place for you.
Situated in the former Customs House at the mouth of Aberdeen Harbour, The Silver Darling has recently embarked on a new voyage.
The Silver Darling has an upstairs dining area which boasts floor to ceiling glass windows, providing panoramic views of Aberdeen's beach, harbour and the historic fishing village of Footdee – affectionately known as 'Fittie' by the locals.
With a passion for quality food and drink, their menus have been carefully curated to showcase the finest selection of Scottish produce from Aberdeen Angus Beef to the freshest fish and shellfish dishes, in a laid-back yet sophisticated atmosphere.
The Silver Darling is the perfect setting to gaze at the sweeping sea coastline, watch the ships sail by, or in the summer months you may be lucky to catch a glimpse of the dolphins and seals bobbing in the bay…
Activities are key when you are on a road trip and when you touch down in Aberdeen City there is so many options. Whether you enjoy outdoor activities, food and drink activities or your just want to relax Aberdeen City on the NE250 has so much you can do that will bring you and your family memories to remember.
Stonehaven Heated Open Air Pool
Stonehaven Heated Open Air Pool is the UK's only Olympic size, heated seawater art deco swimming pool. It's often warmer than the Med with clean, filtered seawater heated to 29°C.
There's splashy, healthy fun for everyone – babies to grannies, whatever the weather – with quiet swims, a paddling pool for tots inflatable sessions and a fast chute for young – and not-so-young! – swimmers and midnight swims.
Tickets are valid all day so come and go as you please or laze on the sheltered sun terraces. Enjoy tasty snacks from the on-site café or bring a picnic. With lots of free parking nearby, the Pool is well signposted in the town and from the A90.
https://www.northeast250.com/listing-item/stonehaven-open-air-pool/
The House of Botanicals
The House of Botanicals is the home of an array of botanical based beverages including the House of Botanicals Old Tom Gins, the Dr. Adam's Cocktail Bitters portfolio, and the Italian influenced Pietro Nicola range of liqueurs, amari and fortified wine.
Family run by Adam & Steffie Elan-Elmegirab, The House of Botanicals operates with a zero-waste ethos and ethically sources all our raw materials. Our sole desire is to create a range of unique, quality, hand-crafted products for the growing demands of the beverage industry, with the spotlight shone on botanicals and the influence they have in the world of mixed drinks.
All our products are created and manufactured in our production facility which is found in the heart of Aberdeen in the North-East of Scotland. At The House of Botanicals we consume an abundance of caffeinated drinks, wear Adidas kicks, religiously listen to the indelible sounds of hip-hop, and on any given day will be found crafting some of the world's finest beverages which are used around the globe by leading bartenders in the greatest bars our planet has to offer.
https://www.northeast250.com/listing-item/the-house-of-botanicals/
You trip may begin at Aberdeen and you want to know all about the sightseeing around the NE Scotland but want things to be reasonably priced and still have a fabulous time.
The Northern Highlights Pass
The Northern HighLights Pass is a one stop solution for discounted sightseeing when visiting N E Scotland providing excellent discounts at the "must see must do" attractions and activities.
Helps you plan and enjoy your visit to the area, saves you money and is easy to use. On production of your pass, participating businesses will apply the relevant generic discount as advertised. Savings vary between 10 – 50% on normal admission prices or entrance fees. Full details of how and where to use it are supplied with your pass.
https://www.northeast250.com/listing-item/northern-highlights-pass/
Aberdeen is full of exciting and a perfect way to either end or begin your North East 250 journey, with the current climate we want you to plan things and get excited for your next road trip with us!