When lockdown is over on NE250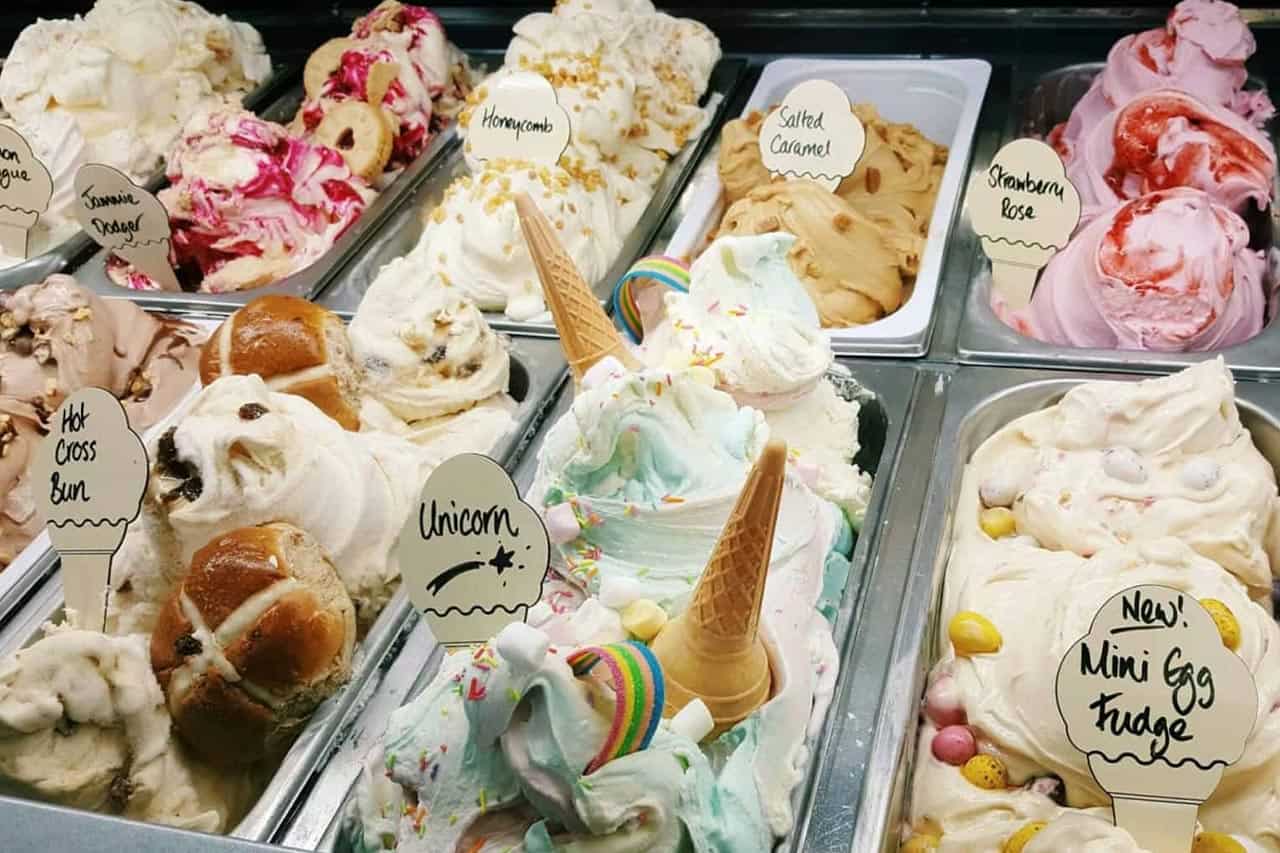 Currently, we are in times of uncertainty from one day to the next and this can be nerve-wracking or the complete opposite and be very productive. Lockdown shouldn't be a negative time, it should be a time to embrace the situation and realise by staying at home essentially we are saving lives, communities are coming together while at home. The air seems lighter and the roads are quieter, we are truly seeing the beauty of North East Scotland for the first time in a very long time.
Post lockdown and when it's all over we believe that you will truly value the simple things and what to do when you have a weekend off work with your family, the NE250 can provide the simple things with outdoor and adventure to food and drink and supporting those local businesses.
Now, we don't know when the lockdown is over but one thing we are truly missing especially because of the weather change is delicious homemade ice cream, we know just the place we are going to go while enjoying the fresh air of Portsoy. You probably have already guessed but Portsoy Ice Cream, we can't get enough! Portsoy Ice Cream is an award-winning, family-run ice cream parlour located in the picturesque harbour village of Portsoy.
Their amazing team strives to create an exciting and innovative range of top quality artisan ice creams and sorbets. All are made in the Portsoy shop using the finest, and when possible, local ingredients. They also make a variety of gluten and other allergen-free ice creams.
Try their famous homemade bubble waffles or their original waffles and ice cream sundaes. All can be personalised with your chosen ice creams, luxury hot sauces and toppings, then enjoyed in our cosy Coffee Corner seating area or taken away. Our mouth is truly watering every time they post a photo and they have been an asset to the community during the lockdown and did everything they could to help their town at a troublesome time, we can't wait to visit and support such an amazing family run business.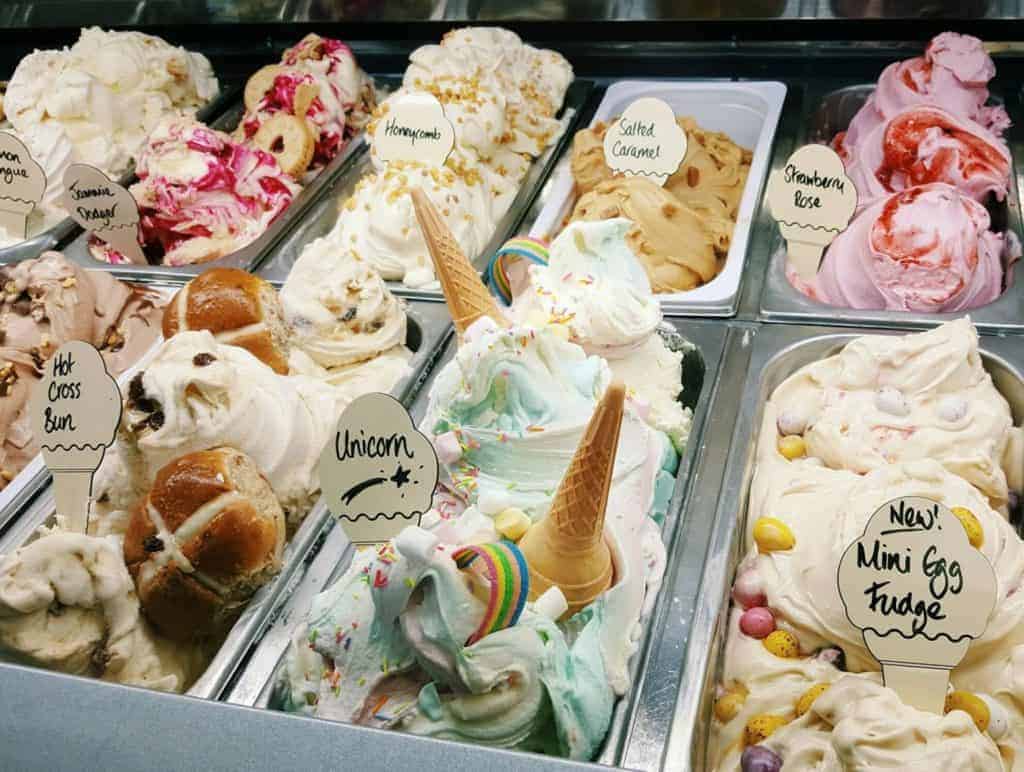 On a weekend or even a weeknight date night may be on the cards once the lockdown is lifted, something that is so simple but well deserved after us all being in lockdown. With so many choices on the NE250 for that special meal with your loved one.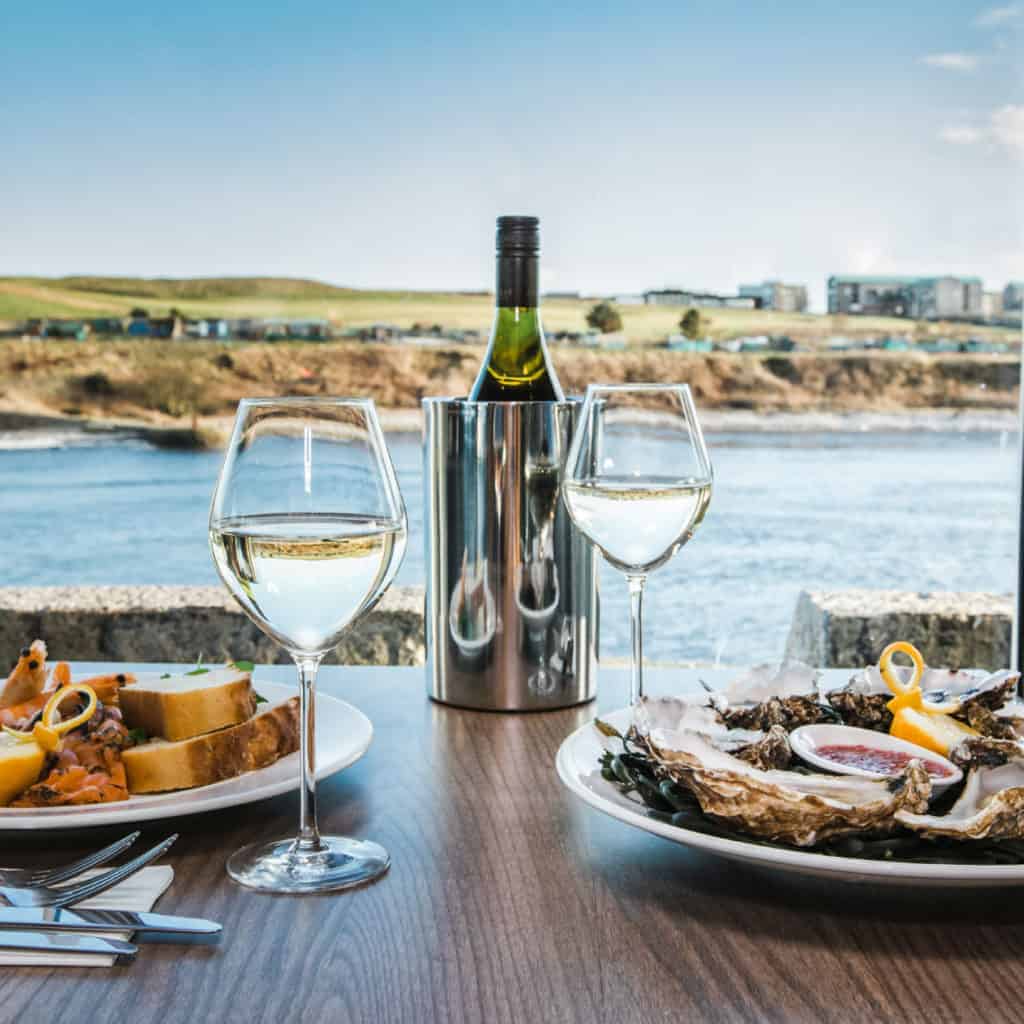 One option is The Silver Darling Situated in the former Customs House at the mouth of Aberdeen Harbour, The Silver Darling has recently embarked on a new voyage.
Quality food and drink, our menus have been carefully curated to showcase the finest selection of Scottish produce from Aberdeen Angus Beef to the freshest fish and shellfish dishes, in a laid-back yet sophisticated atmosphere. The perfect setting for your date night!
During the lockdown, everyone has embraced the fresh air and what it feels like to reconnect with nature. However, one simple thing that we are missing on the NE250 is the History and Heritage landmarks that are open usually at this time of year for us all to enjoy. Once lockdown is over and we can explore the history of NE250, pack up a picnic and it be a truly fun family day out.
With so many options to embrace the history and heritage we are going to give you a few options but to find out more our website is full of ideas.
Balmoral Castle has been the Scottish home of the Royal Family since it was purchased for Queen Victoria by Prince Albert in 1852, having been first leased in 1848.
The grounds, gardens, and exhibitions are normally open to the public on a daily basis during April, May, June and July.
With a gift shop and café for you all to enjoy a wonderful day out at Balmoral.
During these opening times, they also offer safari tours of the Estate – these are a marvellous way of exploring more of the Estate as well as viewing the scenery and wildlife native to Balmoral.
The Gordon Highlanders Museum is a '5-star Visit Scotland' Tourist Attraction based in the west end of Aberdeen. Committed to preserving and sharing the legacy of the world-famous Gordon Highlanders Regiment for future generations to enjoy, providing a wide range of unique experiences for all of the visitors, young and old.
The museum has a tea room and gift shop which is perfect to end your trip with the family here.
Knockando Woolmill originally part of a small croft, the Woolmill was passed down through generations of families who worked the land alongside carding, spinning and weaving with local wool.
Listed as the 'Wauk Mill' in parish records from 1784, the Woolmill uses machinery dating from 1870 as well as more efficient, modern machinery. The Woolmill's small team of craftsmen and women use the same traditional skills which have been passed down through generations and are dedicated to creating original, contemporary products of the highest standard.
Open seasonally, the Woolmill hosts a Visitor Centre, Shop, and Red Roof Coffee which specialises in barista coffees and home-baked cakes, its a unique visit that can be enjoyed by all the family.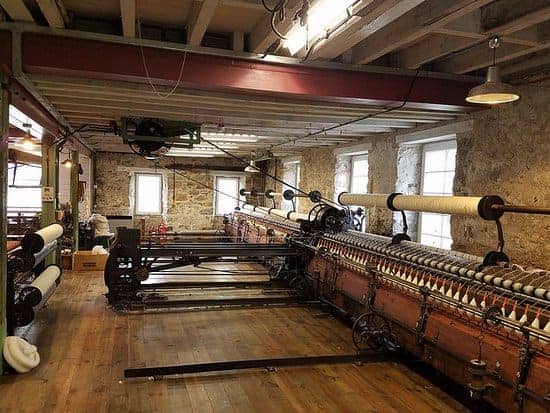 There are so many simple things that we are essentially feeling like we are missing out, Lockdown is of high importance we are essentially saving lives staying at home. While in lockdown plan your trips, meals and adventures on the North East 250, we have so much to offer and you will make memories for life, we can't wait to welcome you all back soon.