Wildlife Spotting locations on the NE250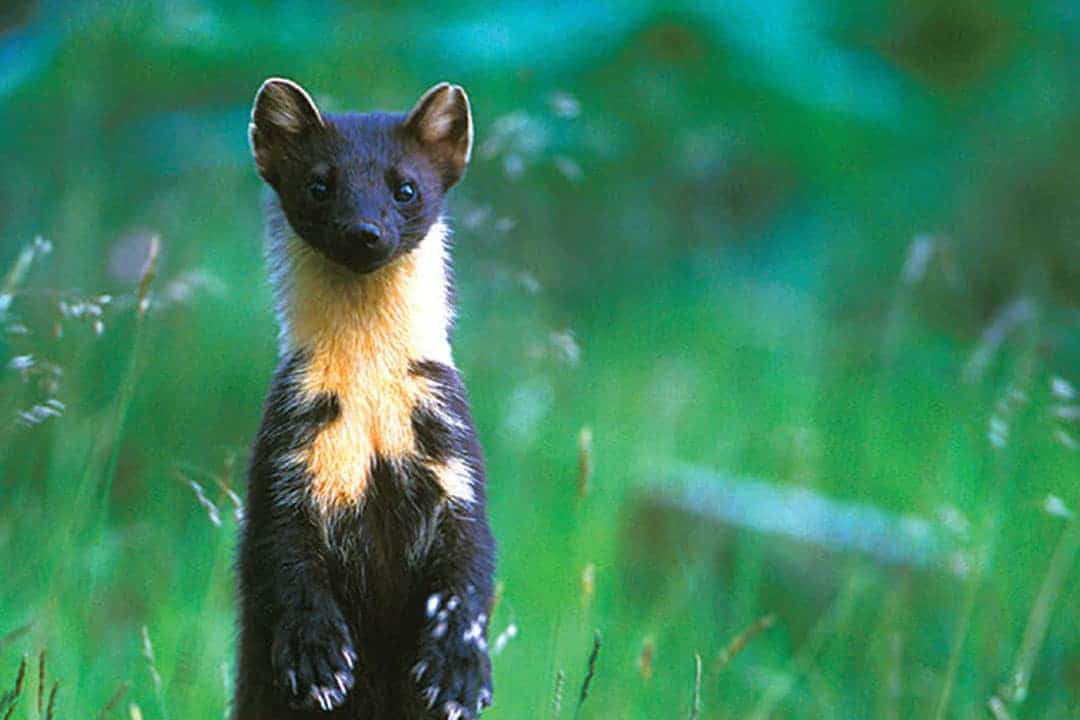 While we are all in isolation and probably longing for that future holiday, you may not have a date in mind for your next holiday as we don't know how long this pandemic will last but nothing is stopping you making that holiday wish list! NE250 should be on that list, the peace and tranquillity you experience are enough to leave you all wanting more.
We have the history, the distilleries, the accommodation and the best part of it all it Wildlife, this blog post will showcase the wildlife spotting locations for you all to enjoy while travelling the NE250.
Glenlivet Estate
Lying between the Ladder Hills and the Cromdale Hills in the Cairngorms National Park, the two broad straths of the rivers Avon and Livet form the 23,000 hectares Glenlivet Estate, part of Crown Estate Scotland.
Put on your trusted walking boots and head out to explore our extensive network of woodland, moorland and riverside walk.
From gentle short strolls to challenging long-distance walks. We've pulled together a variety of our favourite walking adventures so that everyone can enjoy the freedom that comes from being outside and exploring the wonders of Glenlivet.
All our walks are waymarked to help you find your way. At start points and major junctions, you'll find fingerposts pointing the way, and along the route, there are circular discs with coloured arrows and logo and the route name.
On Glenlivet Estate it's a chance for escapism with adventure and iconic wildlife for all the family.
https://www.northeast250.com/listing-item/glenlivet-estate/
Glen Tanar
Glen Tanar is set in the spectacular Cairngorms National Park in Royal Deeside and provides the perfect base for exploring the outdoors. With nine luxury self-catering cottages and a range of activities on offer, you can escape every day and experience the best of natural Scotland.
There are miles upon miles to roam free so why not stretch your legs after your day driving the North East 250 and take a day's hiking up Scotland's most easterly Munro, Mount Keen, or enjoy some fishing on the River Dee.
We want you to enjoy this beautiful glen whatever the occasion, from Highland holidays to hill walking, salmon fishing and wildlife watching.
https://www.northeast250.com/listing-item/glen-tanar/
Mar Lodge Estate
Discover the natural wonders of this 29,000ha estate, at the heart of the Cairngorms National Park. Calling all Munro-baggers! 15 mountains over 3,000ft (914m) are found here, including Scotland's second-highest mountain. Follow in Queen Victoria's footsteps and picnic at the Linn of Dee and spot some iconic Scottish wildlife, including red deer, ptarmigan, pine martens, golden eagles and mountain hares – photo opportunities everywhere!
Braemar Highland Experience
Join Braemar Highland Experience to discover an area of outstanding natural beauty with spectacular mountains, wild open spaces and stunning scenery. Based in Braemar in the Cairngorms National Park, they offer three different routes to access this landscape – bespoke tours, guided walking and offroad safaris. Braemar Highland Experience shows you the landscape through a local's eye from the comfort of a luxurious Land Rover discovery vehicle or you can venture off the beaten track and into the mountains and glens on foot with a walking guide.
There are so many options when spotting wildlife, you may even see wildlife while you are driving so always have that camera at the ready because the NE250 is full of surprises.
If you require more information then visit our website on www.northeast250.com