Walkers Shortbread's Festive Treats!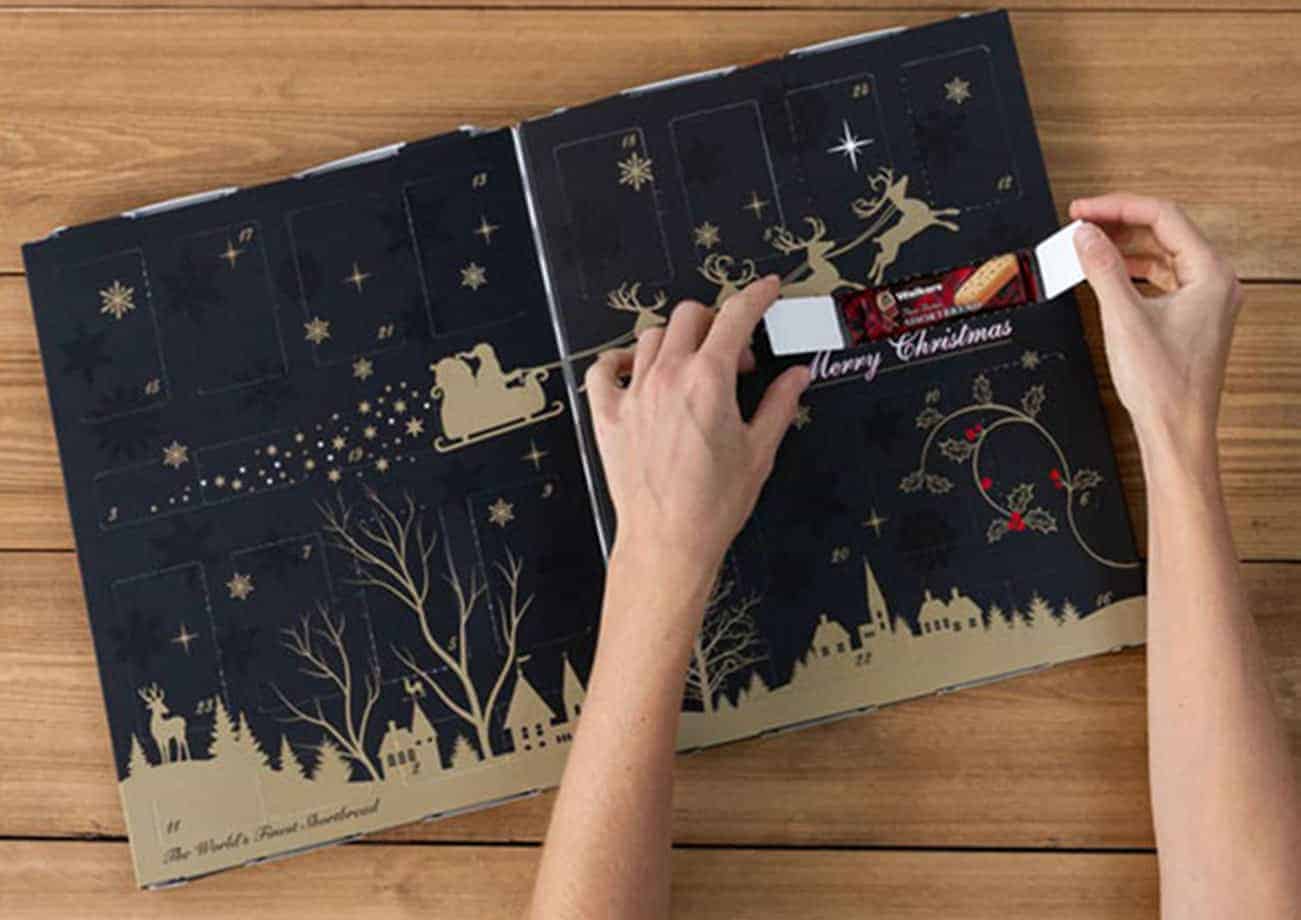 It was over one hundred years ago that Walkers started baking shortbread in the Speyside village of Aberlour.
It was over one hundred years ago that the Walker family started baking shortbread in the Speyside village in Aberlour, surrounded by the picturesque landscape of our Scottish Highlands and it is where Walkers Shortbread remains today.
This blog is going to be all about Walkers shortbread and all things Christmas. Now we can already hear your sighs at the fact we have just mentioned the big C word in October! Don't be a bah humbug, it's a time to be merry and bright!
Walkers every year have the most magical range of shortbread for the festive season, and this year for the first time they have created their first-ever Advent calendar, now everyone here at NE250 can't wait to get their hands on one!
The 2019 Walkers Advent Calendar
The limited-edition Advent calendar provides all shortbread fans with a bite-sized buttery treat each day in the lead up to Christmas – sounds like perfection with a good old cup of tea each morning.
24 individually wrapped Walkers favourites, according to Walkers' website the Advent calendar has all the customer favourites from the pure butterfingers to mini chocolate chip shortbread. A slice of heaven each day – doesn't get better than that.
It doesn't stop there with the festive biscuits. Every year Walkers bring out a range of mince pies to shortbread treats for all the family. You can purchase gift bags full of treats and special festive tins that can be kept as a keepsake.
Christmas puddings are always a family pleaser on the big day, and Walkers don't ever disappoint with their fruit Christmas puddings and a Glenfiddich pudding too! Your mouth will be watering before you click 'add to basket' on the website – and if you are local and can get to the Walkers shop in Aberlour, Scotland your basket will be full to the brim of Christmas treats.
Here at NE250, we have picked out our personal favourites this year from Walkers. We are getting our hands-on that Advent calendar, we can't promise we won't eat it all in one go! We love the festive shapes as they are perfect at our morning meetings.
During December you can't go wrong with a mince pie and with the options Walkers have you are spoilt for choice! Our personal favourite is the orange and cranberry – it's a must buy!
Walkers Shortbread is sold all over the world which means everyone can enjoy their Christmas with a luxury family tradition. In its distinctive tartan packaging, Walkers range of products is packed with Scottish character, both inside and out. The name Walkers is recognised as a mark of excellence the world over, a true Scottish classic.
Emily
You can find Walkers shops on at the following locations along the north East 250.
Walkers Shop Aberlour
Walkers Shop Aviemore
Walkers Shop Elgin
Walkers Shop Grantown on Spey
Walkers Factory Shop (Aberlour)