Food and Drink on the NE250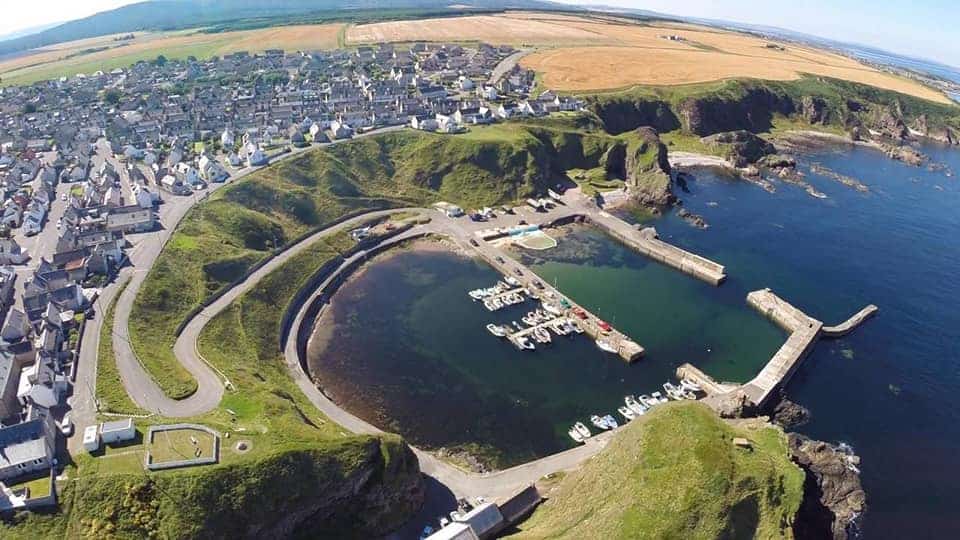 Your holiday needs to be picture-perfect but also you need to have the best food you've ever had! The NE250 has some of the best food you will ever taste.
From the best fish and chips to the delicious bistros across the North East of Scotland. Below we will give you a variety of options for all your food cravings;
Now it's morning time and you need to start your day with coffee and we have just the place to go;
Morleys Coffee
Welcome to a mobile coffee shop!
We serve speciality espresso and filter brew from a vintage 1972, Citroën Hy van. Located in the heartlands of Aberdeenshire, we aim to bring urban amenities to the rural countryside.
It is well worth the travel to get that gorgeous start to your day.
Now we love a sweet treat and when you're on a day trip in Scotland then it's a must-have!
Walker's Shortbread
You can't beat the sweet buttery taste of shortbread, A true Scottish classic, baking an extensive range of pure butter shortbread, cakes, tarts, biscuits, oatcakes, meringues and more using our founder's original recipes.
You can visit the shop in Elgin & Aberlour.
Portsoy Ice Cream
It's not just Shortbread that's a Scottish favourite, Portsoy Ice Cream is an award-winning family-run ice cream parlour.
All are made in our Portsoy shop using the finest, and when possible, local ingredients. We also make a variety of gluten, and other allergen free ice creams.
Try their famous homemade bubble waffles or our original waffles and ice cream sundaes. All can be personalised with your chosen ice creams, luxury hot sauces and toppings, then enjoyed in our cosy Coffee Corner seating area or taken away.
Now we love nothing more than the perfect fish and chips on a hot summers day and we have got the best of the best for Fish and Chips.
Portknockie Fish & Chips
Award-winning fish and chip shop situated in the stunning coastal village of Portknockie, home to the beautiful Bow Fiddle Rock. The Portknockie Fish & Chip Shop has built up an excellent reputation for the quality of its food. Also famous for their very own Crunchy Fried Pop-pop Chicken…it's crunchy, it's juicy – try it!
The perfect spot for lunch where you can relax and unwind.
Peartree Coffee House & Bistro
Peartree Coffee House and Bistro is a family-run bistro located in the heart of Fraserburgh High Street serving only the finest food and a fantastic choice of locally caught seafood.
Our chef's famous seafood boards are a must, with a dedicated menu catered for all dietry requirements and a childrens menu it is a stop you must make.
The View Restaurant
The View Restaurant, Bar & Lounge is within Newburgh Golf Club. With stunning architecture, breathtaking views and extensive menus, your dining experience will be one to remember. Perfect for all the family.
Laichmoray Hotel
Ideally placed on the North East 250 route we would be delighted to welcome you to the Laichmoray Hotel.
Warmth of atmosphere is the priority of the day at the Laichmoray.
If you enjoy a gin and tonic at the end of the day or if whisky is more your thing then you will feel right at home in their Cocktail Bar and Whisky Lounge which houses at least one Malt whisky from every malt distillery in Scotland and a vast number of Scottish Gins.
Let us give you a sample of great Scottish hospitality.
Spider on a Bicycle
Converted from the original train station building in Aboyne, Spider on a Bicycle is a cosy local cafe serving up healthy homemade breakfasts, lunches and baking alongside artisan coffee.
Set up by a pair of local sisters in 2016, our aim was to create a cosy, informal and genuine space where everyone is welcome (including the dog!), to meet, eat and enjoy.
Now for evening meals you might want a restaurant or a home away from home pub meal.
Cornerstone Restaurant
Situated approximately 100 yards from Macduff Marine Aquarium, Their emphasis is on good customer service and quality home cooked meals that are reasonably priced.
They are small husband and wife run restaurant and we source our products locally where viable, their meat, fish,veg and eggs are all from local suppliers.
Potarch Café & Restaurant
They pride themselves in serving meats from our farm and moorland as well as other locally sourced produce to offer our customers a wholesome seasonal menu. Dishes can be enjoyed outside on our decking in the summer months and in the winter months, their wood-burning stove makes Potarch a cosy place to unwind with friends, perhaps while enjoying our freshly brewed coffee or a scone and a pot of tea!
Potarch has wonderful views looking out across Potarch Green and is ideally located next to Potarch Bridge, Potarch woods and the River Dee which offers the opportunity to stretch your legs with a short walk after your visit. They also have a large children's play area, with an extensive well-lit car park, which has complimentary electric car charging points. Finally, Potarch is dog friendly and they welcome well-behaved dogs, both inside our restaurant and in the garden area.
Time Restaurant
Time restaurant brings to you the ultimate dining experience with our extensive menu there's something for everyone we also cater for vegetarian, vegan and offer gluten free options, join us for breakfast, lunch or an evening meal.
The possibilities are endless when it comes to the food and drink on the NE250, if you want to know more then head over to our website and look at the Food and Drink section.