Autumn on NE250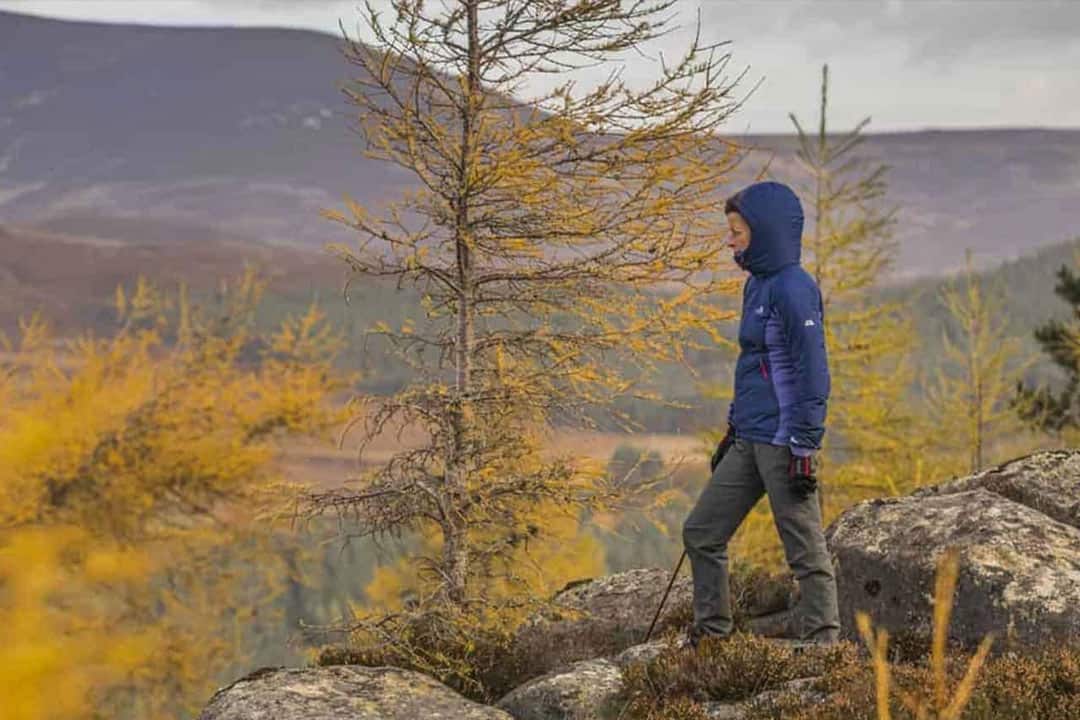 We are so excited for the coming months on Ne250, the weather getting crisp and cold and all those pumpkin spiced lattes that you will all consume. The special occasions of Halloween, Guy Falkes Night & Christmas, we have so much to look forward to. Without thinking of what could be, we all now know how to adapt to current COVID-19 circumstances and with that in mind we would love to show you the wonders of the NE250 this coming Autumn.
Nothing beats a nature walk, spotting wildlife and the crunching of the leaves under your feet. Speyside Wildlife has 30 years of experience in organising wildlife-watching day trips, tours and holidays in the UK and Overseas. They cater for a wide variety of wildlife-watchers, from dedicated wildlife enthusiasts to those who simply wish to include some wildlife-watching as part of their holiday. It's the perfect activity to plan with all the family, Guided days out at The Cairngorms National Park is home to some of our most iconic but elusive species of wildlife. Finding them in this vast and spectacular landscape can be a real challenge. Their expert local guides know the area intimately, so can take you to the best locations to help you find the species you'd most like to see. They can help you identify those species, recognise different bird calls, show you how to use fieldcraft and read animal tracks and signs.
We can't wait to hear how amazing it is, remember to tag us.
During the autumn months being outside is the best part, Glen Tanar is set in the spectacular The Cairngorms National Park in Royal Deeside and provides the perfect base for exploring the outdoors. With nine luxury self-catering cottages and a range of activities on offer, you can escape the every day and experience the best of natural Scotland.
There are miles upon miles to roam free so why not stretch your legs after your day driving the North East 250 and take a day's hiking up Scotland's most easterly Munro, Mount Keen, or enjoy some fishing on the River Dee.
Craggan Outdoors is an award-winning outdoor activity centre with 60-bed bunkhouse accommodation & a licensed café venue. Based at Grantown-on-Spey, the centre combines a beautiful Speyside setting & being in the northern Cairngorms National Park, we offer one of the widest ranges of outdoor activities – from archery to zip wire – available anywhere across the North of Scotland. It's the perfect trip for the adrenaline junkies or the families that love the great outdoors.
The best restaurants are on the NE250 (if we say so ourselves) and we want you to enjoy all the different restaurants, pubs and cafe's we have to offer.
Peartree Coffee House and Bistro is a family-run bistro located in the heart of Fraserburgh High Street serving only the finest food and a fantastic choice of locally caught seafood.
Their chef's famous seafood boards are a must and perfect for the whole family.
Portknockie Fish & Chips is an Award-winning fish and chip shop situated in the stunning coastal village of Portknockie, home to the beautiful Bow Fiddle Rock. Nothing beats fish and chips after a day of exploring on the NE250.
Lost Loch Spirits distillery sits between forest and farmland on the edge of the Cairngorm National Park and is accessed through the breath-taking scenery of Royal Deeside. They run micro-tours and tastings where you can spend an hour or so finding out about the time-honoured art of distilling. Their award-winning Spirit School runs every weekend, and is your chance to distil your own spirit, with full access to our individual copper stills and the Wall of Botanics, complete with tastings of all our products and a goodie bag. Oh, and there's a special treat for the Designated Drivers! Pass us a tipple after a day on the NE250!
We love the change in weather, the cosiness and enjoying the great outdoors, we look forward to welcoming you.