What to do when you discover the NE250?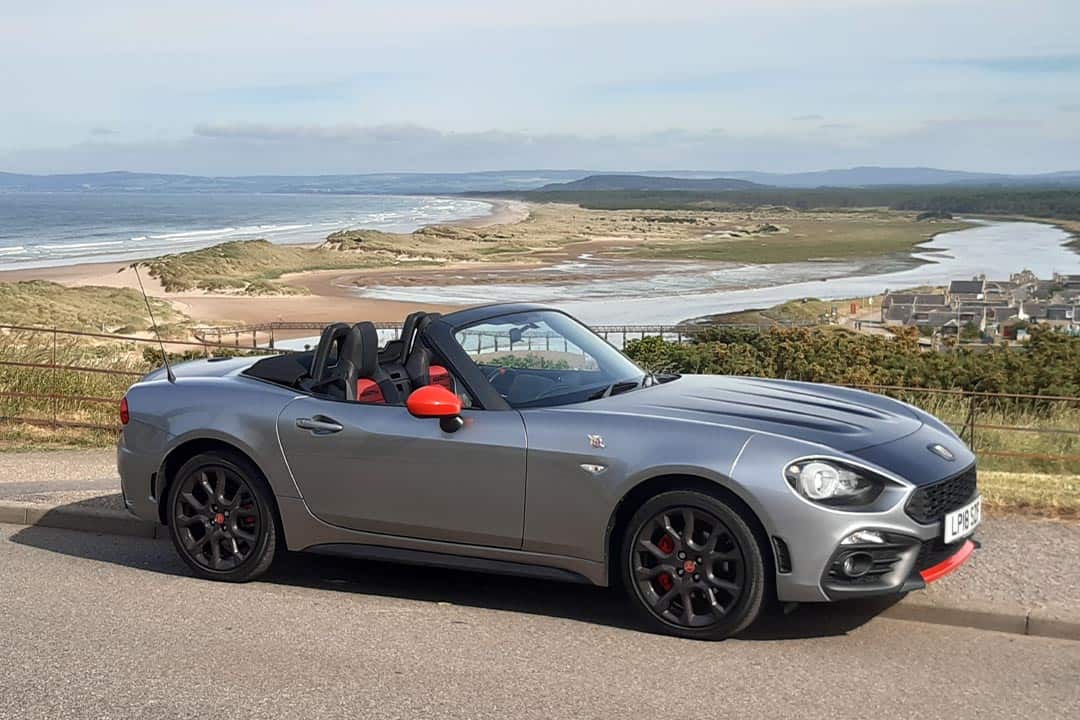 If you are new to discovering the NE250- Welcome! You are about to experience the wonders of North East Scotland. North East 250 explores everything for which Scotland is famous in a unique Scottish road trip taking you through the whisky distilleries of Speyside, the spectacular mountain passes of the Cairngorms National Park, the famous castles of Royal Deeside, the Granite City of Aberdeen, the rugged North Sea coastline to the east, and the picturesque seaside villages of the Moray Firth Coast.
There are so many things to see and do from restaurants with harbour views to embracing the most famous whisky distilleries.
Where to stay?
We have plenty of options on where you can stay and what type of accommodation you may book too.
Hillhead Hideaways
Located in beautiful Banffshire, Hillhead Hideaways is home to a set of luxury glamping pods each with their own en-suite, hot tub and private BBQ house. Each pod is fully furnished with comfy beds, a kitchen area – making them perfect for exploring Scotland's stunning countryside. An easy drive will take you to the coast and there's the Whisky Trail to explore, the Macduff Aquarium, the Scottish Dolphin Centre and much more to see in the area.
Four luxury glamping pods are set on this glampsite, each pod with its own private indoor hot tub and BBQ house.
Kelpie Cottage
The cottage has spectacular views, 3 bedrooms, 2 bathrooms (1 en-suite). A small enclosed yard to the rear and a bench and parking area to the front. Included in the price is electricity and heating, a basket of logs and kindling for the log burning stove in the cottage, cupboard items such as tea, coffee. There is a smart tv, should you wish to use it (the view is the best tv!) and WiFi. The house is a traditional fishing cottage in a quiet village situated on the NE250 route.
Castle View Guesthouse
Welcome to Castle View, perfectly located in the heart of Inverness with breathtaking views of the Castle across the river. We look forward to welcoming you to the highlands and providing you with a comfortable and relaxing break. Castle View guest house is located in a vibrant, central location directly opposite the Inverness Castle on the banks of the River Ness.
The Lodge on the Loch Spa Retreat
For luxurious 4* bedrooms with the best loch and mountain views on the North East 250, you need look no further than The Lodge on the Loch.
The Lodge is ideally situated in the heart of Royal Deeside, on the southern leg of the North East 250, located midway between Aberdeen and Braemar.
With their own Spa and Golf facilities, we are an ideal base to visit the major attractions and activities that the Highlands are famous for, including Castles, Distilleries and activities such as walking and cycling in the most stunning of terrains.
How can you travel around the NE250?
There are so many ways to travel on the NE250 and we have a few services you can enquire about.
North Coast Convertibles
At North Coast Convertibles, our cars are chosen with one thing in mind: fun! They all have great engines and superb handling characteristics. Through our booking partner, turo.com, they are fully insured and are covered with breakdown protection, just in case. There is no better way to enjoy the scenic roads of Scotland.
At North Coast Convertibles we simply love motoring with the top down. Why?
1. The view! You get to see, feel and smell the environment as you travel through it. With no roof in the way you feel so much closer to the outside world whether it's the mountains, clouds, night sky to look at, the smell of the sea or wonderful fragrance of gorse in full bloom and of course there's the wind in your hair. Trust us when we say that you'll be itching to get the top down again as soon as the last drop hits the ground.
2. They are comfortable. Our cars are equipped with all the mod cons that you might not expect to find on convertible cars if your only experience is of a 1970s MG. Make no mistake, our love of convertible motoring stems from driving these classics back in the day but effective hot air blowers, heated seats, warm roofs and wind deflectors certainly enhance the experience today.
3. The noise. The pop, crackle, purr and growl of our cars' high performance engines add a musical footnote to the experience of driving these magnificent roads.
4. Happiness. When was the last time you saw someone looking sad while driving a convertible? We'll go out on a limb and guess never. Even if the driver isn't blatantly grinning from ear to ear, you just know that behind those sunglasses are a pair of eyes that are smiling. Driving a convertible offers a kind of fun that can be engaging even at slow speeds. When you have a convertible, you'll look for opportunities to drive and the remote roads of Scotland will give you more opportunities than you can imagine.
5. Freedom. What else can make you feel freer than cruising at night or along our scenic back-roads with the top down, and the wind blowing through your hair? Whether you're taking a nice spirited (obeying the speed limit, of course) drive to the beach or a slow bimble through dramatic scenery, you'll get an incomparable feeling of freedom when driving a convertible. Even on the worst of days, it has a strange ability to make you feel powerful and free.
In short, almost any day becomes better by having a nice drive in your drop-top.
Highland Defenders
Hire Land Rover Defenders fitted with industry-leading hardshell roof tents and equipped with all the camping kit you'll need for your Scottish road trip.
Packages available for 1-4 people with a huge range of add-ons and extras, including dog packs, child seats and transfer services.
Roof tents pitch in one minute and have in-built mattresses for added comfort.
Camping kits are comprehensive and include everything you will need for your adventure; sleeping bags, stove and cooking equipment, table and chairs, plus much more.
This is the perfect solution for those planning a Scottish adventure, all made so much easier with the freedom of stopping where you want when you want.
They are based near Aviemore with easy transport links to the rest of the UK.
Cullen Campervan Hire
Campers are newly converted Ford Transits, fitted out to a high standard by a well-respected local company at the end of 2019 and the beginning of 2021.
Being front wheel drive and benefitting from air-conditioning, electric windows, bluetooth, DAB, cruise control and parking sensors front & rear they are easy to drive and as car-like an experience as you can get, ideal for both parking and exploring those harder to reach locations that are always worth the extra effort to get to.
Where can you explore the great outdoors and lots of Adventure?
Granite Adventures
They have a range of fantastic activities to get you out and enjoying the adventurous side of the NE250. No matter if you are looking for a relaxing walk through stunning scenery or you are looking for an adrenaline rush of kayaking on white water we have something for you.
Enjoying the stunning range of venues from the coastline, through our forests, rivers and lochs up to the Grampian Mountains we have something for everyone and something for every weather forecast.
Glen Tanar
Glen Tanar is set in the spectacular Cairngorms National Park in Royal Deeside and provides the perfect base for exploring the outdoors. With nine luxury self catering cottages and a range of activities on offer you can escape the everyday and experience the best of natural Scotland.
There are miles upon miles to roam free so why not stretch your legs after your day driving the North East 250 and take a day's hiking up Scotland's most easterly Munro, Mount Keen, or enjoy some fishing on the River Dee.
Outfit Moray & Bike Revolution
Founded in 2003, Outfit Moray has worked with over 15,000 children and young people; building confidence, self-esteem and resilience, providing positive role models and encouraging the acquisition of life skills and new experiences through challenge and positive risk taking.
As an outdoor learning and adventure charity, we support vulnerable and disadvantaged young people in Moray by offering activities such as rock climbing, kayaking, abseiling, mountain biking, canoeing, coasteering, archery and much more.
Outfit Moray offer the same adventurous activities on a 'pay to play' basis available to all. Bike Revolution provides guided bike rides, bike hire, servicing and repairs from our base in Lossiemouth.
There are so many options on the NE250 to start your planning, check out our webiste and follow us on Social Media.