Spring on the NE250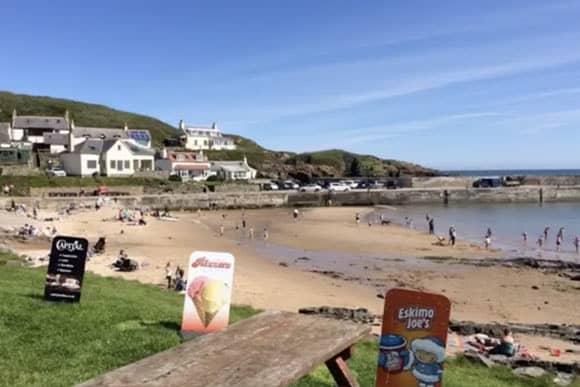 Warmer longer days are upon us, the smell of freshly cut grass and the ice cream vans music but most of all and most important part is (fingers crossed!) easing of lockdown and the roadmap to normality.
With the roadmap to 'new normal' released we can now look forward to those summer days and maybe be able to explore further than the local shop.
Obviously, we need to make sure we follow the rules and they could change at any time, these are for now guidelines that aren't set in time and could move dates at any opportunity. However, the NE250 is so picturesque in the Spring and when it's warm you can enjoy it so much.
From 2nd April the stay at home is FINALLY lifted but you must stay local. North East 250 is perfect for a day out and to enjoy the fresh air. From 26th April is the exciting part All shops, gyms, libraries, museums, galleries and tourist accommodation to reopen, as well as some indoor hospitality, including pubs restaurants and cafes!
So we are going to show you what you can do following the correct rules and guidelines but also have fun!
Spring fun on the NE250
Mar Lodge Estate
As Mar Lodge estate is a national park and is open during this time.
Immerse yourself in the wild landscapes of this estate, at the heart of the Cairngorms National Park. 4 of the 5 highest mountains in the UK are found here, including Britain's second-highest mountain, Ben Macdui. Its the perfect spot at this time within the restrictions, you can experience the wildlife and also you can get fit with all that walking!
Balmedie Country Park
Balmedie Country Park is so picturesque, This country park has a long stretch of beautiful sandy beach behind which are sand dunes, great and small, to explore. A total of 1700 metres of boardwalk assist visitor access through the dunes. The park is within part of a dune system that stretches 14 miles from Aberdeen, to just north of the mouth of the River Ythan at Newburgh.
It's outdoors, fresh air and all the family can enjoy it during this time.
Fraserburgh Beach
There is nothing more wonderful than when the weather gets warmer and brighter, you can finally enjoy that beach walk after months of minus temperatures you can finally enjoy that sunshine, grab a picnic and enjoy it with your household.
We will do a further blog post for changes on 26th April, for now, enjoy the great outdoors and experiences on the NE250. Stay safe and well at this time.