Moray Firth and Sunshine Coast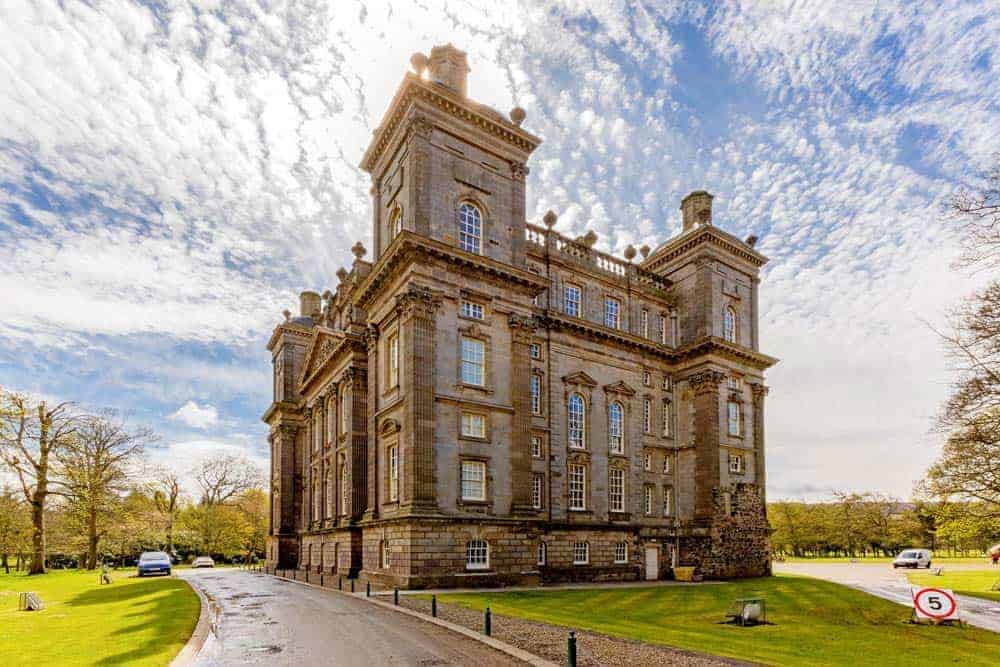 Lying on the far North-Eastern tip of Scotland, Fraserburgh is the biggest shellfish port in Europe. The first-ever lighthouse in Scotland was built here on a castle at Kinnaird Head which now forms the Museum of Scottish Lighthouses. Here, you will be treated to the rich cultural history of Fraserburgh and be able to take a tour of the lighthouse itself. In addition, there are plenty of restaurants in which to sample the seafood for which the town is renowned and a variety of places to stay.
So what can you expect from travelling through the Moray Firth and Sunshine Coast? The fresh sea air, lashings of ice cream and a journey of history.
Below we will discuss the must see places for a new traveller on the NE250! We will make sure you see all of the necessities so you feel refreshed and full of ice cream.
Accommodation
Whether you will be in a campervan or in a hotel, we have the best on our website.
Castleview Guesthouse
Perfectly located in the heart of Inverness with breathtaking views of the Castle across the river. We look forward to welcoming you to the highlands and providing you with a comfortable and relaxing break. Castle View guest house is located in a vibrant, central location directly opposite the Inverness Castle on the banks of the River Ness.
With a selection of newly refurbished rooms it's the perfect place to reside. You can enjoy breakfast overlooking the River Ness and Inverness castle, doesn't that just sound so perfect?!
Highland Defenders
Hire the ultimate Overland adventure on the NE250
Take our road trip in style, hire a Land Rover Defender fitted with industry-leading hardshell roof tents and equipped with all the camping kit you'll need for your Scottish road trip.
They have packages available for 1-4 people with a huge list of add-ons to cater to everyone's needs this is including dog packs, child seats and transfer services.
Roof tents pitch in one minute and have in-built mattresses for added comfort.
Camping kits are comprehensive and include everything you will need for your adventure;
sleeping bags, stove and cooking equipment, table and chairs, plus much more.
This is the perfect solution for those planning a Scottish adventure, all made so much easier with the freedom of stopping where you want when you want.
Wester Bonnyton Caravan and Camping Park
The most picturesque quiet farmland overlooking the Moray Firth with 8 pitches for tents, motorhomes & caravans.
You can also hire static caravans too.
Food & Drink
Portsoy Ice Cream Parlour
We promised you lashings of ice cream and what better place to do this than at Portsoy Ice Cream.
The amazing team strives to create an exciting and innovative range of top quality artisan ice creams and sorbets. All are made in our Portsoy shop using the finest, and when possible, local ingredients. We also make a variety of gluten, and other allergen free ice creams.
Try the famous homemade bubble waffles or our original waffles and ice cream sundaes. All can be personalised with your chosen ice creams, luxury hot sauces and toppings, then enjoyed in our cosy Coffee Corner seating area or taken away.
Portknockie Fish and Chips
Can you go on holiday and not try fish and chips? We think not!
Award-winning fish and chip shop situated in the stunning coastal village of Portknockie, home to the beautiful Bow Fiddle Rock. The Portknockie Fish & Chip Shop has built up an excellent reputation for the quality of its food. Also famous for their very own Crunchy Fried Pop-pop Chicken…it's crunchy, it's juicy – try it!
Cornerstone Restaurant
Situated approximately 100 yards from Macduff Marine Aquarium, our emphasis is on good customer service and quality home cooked meals that are reasonably priced.
We are small husband and wife run restaurant and we source our products locally where viable, our meat, fish,veg and eggs are all from local suppliers.
Activities
Duff House
Duff House is a magnificent Georgian mansion designed by William Adam.
It contains a collection of important works from National Galleries Scotland and the Magdalene Sharpe Erskine Trust. Learn the many stories of Duff House's history, from a royal visit to its wartime use as a prisoner of war camp.
The Salmon Bothy Museum
former working Salmon House, the Salmon Bothy has been lovingly restored and now comprises a museum, a base for family history research and a fully functional community space and venue.
The museum showcases displays, artefacts and information about Portsoy's harbours, the industry and trade and the salmon fishing operations.
Time Exposure Travel
Time Exposure Travel will take you on a day trip to areas that are as stunning as they are interesting. The trip will also explore some of Scotland's rich and multi-layered history when we visit castles and fortresses which testify to the country's often turbulent past. If we visit a restaurant for lunch, it will offer the best of Scottish produce. Top it all off with a dram of single malt whisky – rich, evocative and complex, it's the true taste of Scotland in our visit to a distillery where you will learn the secrets of how it is made!
There are so many options on the Moray Firth and Sunshine coast and we have only included a few to see more on what is on offer click the link below.