Food and Drink on the NE250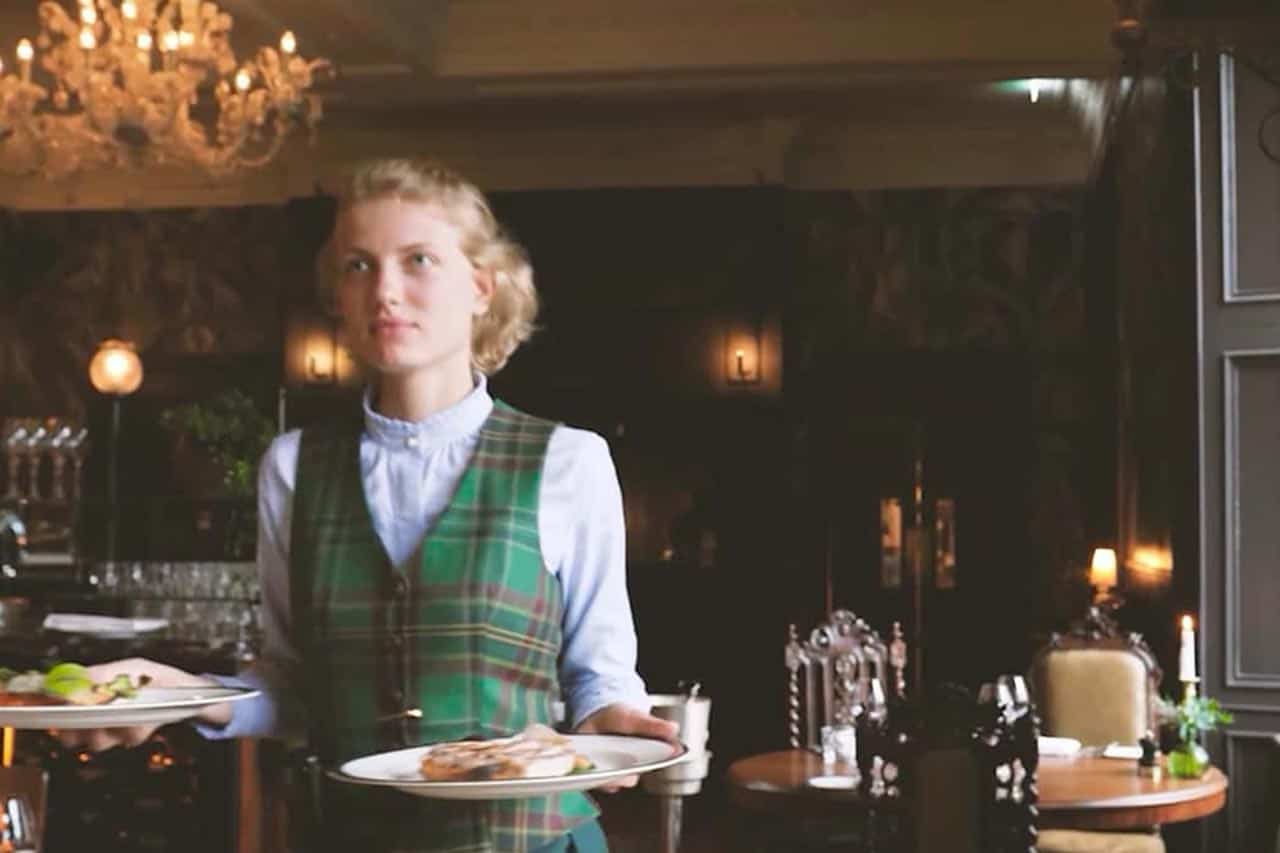 When you are on a road trip food and drink is the most important part and you want to enjoy the tastes of North East Scotland and not miss out on anything!
We have put together an itinerary that is specifically for Food and Drink which has just some of the gems you can expect from the North East of Scotland. With a 3-day itinerary, you are organised for the most delicious food of the North East.
https://www.northeast250.com/wp-content/uploads/2016/02/Food-Drink-1.pdf
However, there are so many choices for the food and drink on the North East 250 that we are going to showcase just a few in this blog for you.
Potarch Cafe & Restaurant
Potarch Cafe & Restaurant forms part of Ballogie Estate and is located just off the A93, on the B993 just south of the River Dee at Potarch.
Priding themselves in serving meats from their family farm and moorland as well as other locally sourced produce to offer customers a wholesome seasonal menu. Dishes can be enjoyed outside on the decking in the summer months and in the winter months, their wood burning stove makes Potarch a cosy place to unwind with friends, perhaps while enjoying our freshly brewed coffee or a scone and a pot of tea!
https://www.northeast250.com/listing-item/potarch-cafe-and-restaurant/
Salt n Batter
Salt N Batter are constantly striving to improve their service and quality to give their customers the very best experience. As a result, we are finally proud to unveil and introduce their latest improvement, our new online ordering website! You can now relax at home and order your favourite, freshly prepared meals from Salt N Batter. You can even pay online!
https://www.northeast250.com/listing-item/salt-n-batter/
Selera Malaysia Bistro
Experience Malaysia in the heart of Aberdeen!
Explore Malaysia cuisines, culture and attractions at Selera Malaysia Bistro – an exciting, friendly and popular family-run restaurant.
While you explore Scotland's rich historical heritage, you will be surprised to note of the many English & Scottish historical and cultural influences within the Malaysian traditions.
Available for dine-in or takeaway, you can enjoy great variety of delicious & flavoursome authentic dishes that reflects the unique multi-ethnic makeup of Malay, Chinese, Indian and other ethnicities in Borneo.
The Croft Inn
The wee Highland Inn offers you a taste of The Scottish Highlands and a warm welcome. Sitting on the Speyside Whisky trail, you can enjoy the comfortable atmosphere, lovely views from The Malt Room and home cooked food with a taste of the Highlands. Whether you choose to stay in one of our holiday homes (min 2 night stay), come in for a meal or just have a relaxing drink we will enjoy having you visit.
Open Tuesday – Sunday from 5:30pm (last food orders 8:30pm) Free Parking.
Open from April 1st.
https://www.northeast250.com/listing-item/the-croft-inn/
Portsoy Ice Cream
Portsoy Ice Cream is an award winning, family run ice cream parlour located in the picturesque harbour village of Portsoy.
The amazing team strives to create an exciting and innovative range of top quality artisan ice creams and sorbets. All are made in the Portsoy shop using the finest, and when possible, local ingredients. We also make a variety of gluten, and other allergen free ice creams.
Try their famous homemade bubble waffles or their original waffles and ice cream sundaes. All can be personalised with your chosen ice creams, luxury hot sauces and toppings, then enjoyed in the cosy Coffee Corner seating area or taken away.
We look forward to welcoming you soon for the ultimate ice cream!
https://www.northeast250.com/listing-item/portsoy-ice-cream/
Glenfarclas
Discover the unique history of one family's distillery, and time-honoured traditions used to make Glenfarclas Highland Single Malt Scotch Whisky.
Glenfarclas was one of the first distilleries in Scotland to open a dedicated visitor centre in 1973. We still pride ourselves on the warmth of our welcome.
We have a range of tours to appeal to everyone from those new to whisky, to the dedicated enthusiast.
https://www.northeast250.com/listing-item/glenfarclas/
With so many choices and the itinerary provided you have unlimited choice of the cuisine delights of the North East 250.
For more information do head to our website for further information and maps.
www.northeast250.com