A visit to Ballindalloch Castle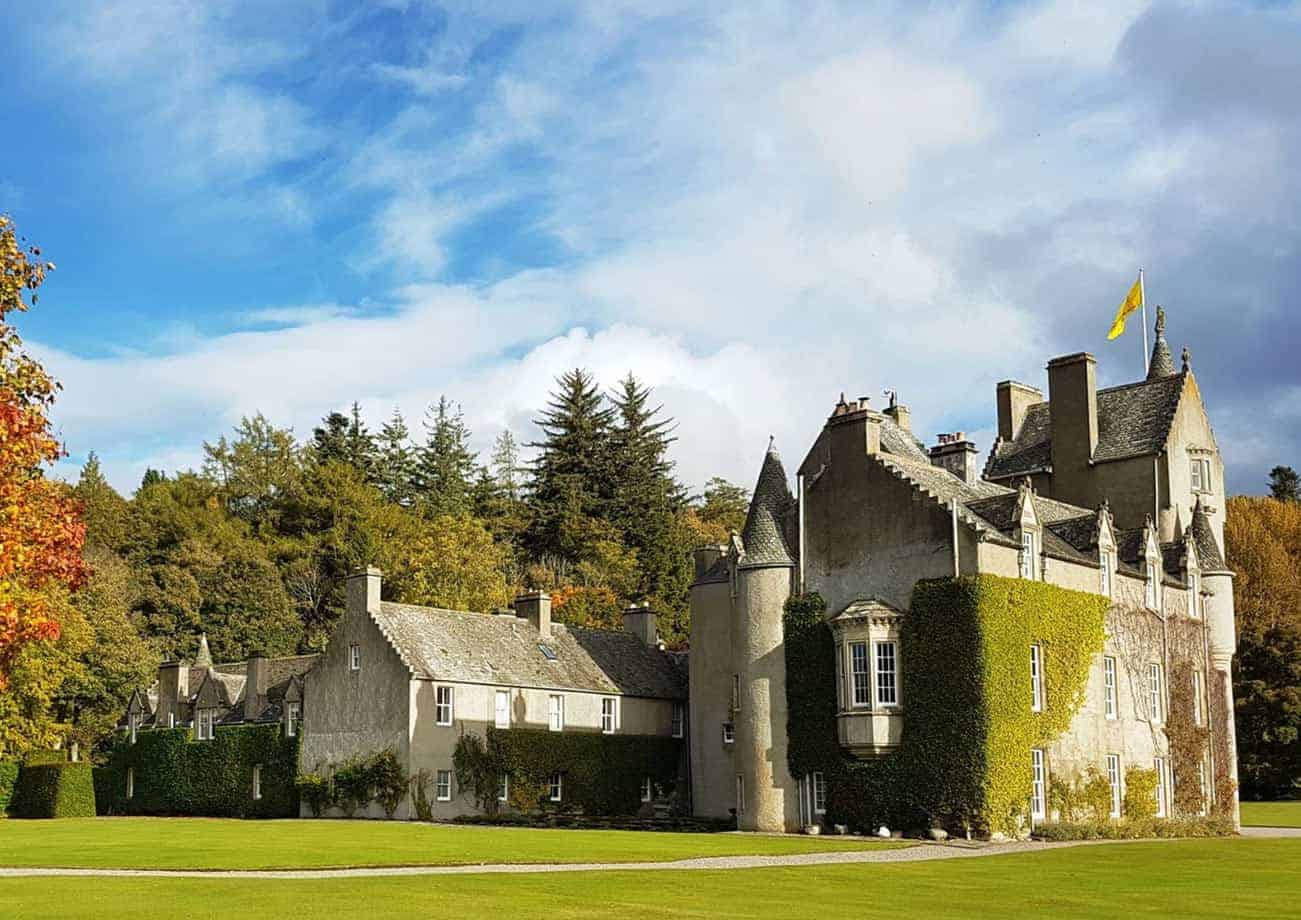 We visit Ballindalloch Castle and Gardens home of the Macpherson-Grants since the Sixteenth Century and one of the finest surviving examples of a classic Scottish baronial castle.
Driving up to the entrance of the Castle through the Grounds you get the rush of excitement of what's to come for your day out at the famous Ballindalloch Castle. Knowing you are immersing yourself into the history of a castle that has been in the same family since the 16th Century is truly magical.
When you visit the Castle & the Gardens there is so much to do for all ages, you will not be disappointed!
Ballindalloch will take you on a journey through history: from the moment that you step into the Castle you feel you are in a time machine of amazing family memories in which you feel privileged to experience it all. Once you have walked through history you can relax and unwind in the traditional tearoom where you can indulge in the homemade cakes (vegan/GF options available!) and with a wide menu selection, you won't be disappointed. The best part is the gift shop, so while you wait for food you can purchase gifts for all the family of all ages.
It's well known that the Gardens are the pride & joy of the Laird's mother Clare Russell. Each season you can experience a bloom of daffodils in spring, the beautiful rock garden, the majestic front border and finally the pomp of autumn roses. The Castle and Gardens are open from Easter to the end of September, to offer visitors the chance of a walk through such a welcome oasis.
When you visit the Castle the one thing you truly feel is that it's like no other historical monument that you will ever visit. It has a true family feel to it, all the personal photos throughout the castle and each bedroom have the latest book 'I Love Food' written by Clare Russell. All these personal attributes allow you to feel part of something truly special and that is the Macpherson-Grant family.
When (no 'if's here!) you visit Ballindalloch Castle embrace every moment. The history and care that is shown throughout the Castle and Grounds can be enjoyed with your family of all ages or your dog (in the designated dog route!).
Want to know more about the Castle, there is so much information on the Ballindalloch Castle website – and you can find out a sneaky peek of what your visit to Ballindalloch will entail.
Emily
You can find the listing for Ballindalloch Castle and Gardens here